Planning your child's birthday party is not always an easy project. Your kid would probably want to throw a party better than what his arch rival in class had six months ago and still has everyone talking about it. A kid's party has to be unique, memorable, and above all super-duper fun!
Planning parties in summer are easy. Set up a barbecue or hot dog stand by the pool; if you don't have a pool, blow up one and put it in the garden, throw in some lemonade and cool drinks, maybe hire a clown to bring in some cool birds, reptiles and rodents and you're good to go. But planning a kid's party in the winter season is a little more complicated.
Here are a few fun ideas for a kid's party – whether a birthday party or just a regular party, in the winter season:
Snow'ed in
The name says it all. If you live in a place where it snows in winter, then you can even have this party outdoors – all you need is lots and lots of snow. Invite a bunch of kids over and have them compete on who can build the best snowman or make the biggest snow angel and reward them with a popsicle of their favorite flavor or a winter goodie bag that has customized gloves – now any kid will just love those!
If you aren't lucky enough to live somewhere that gets snow, then you'll need to organize artificial snow hence the name snow'ed in. an indoor snow party can be just as much fun as an outdoor one. Make sure to have lots of hot chocolate on standby!
Skate away
Go one step ahead and organize a skating rink in your garden or backyard and skates for everyone. With a skating rink party, you don't need to plan anything else really – the kids will be so busy trying not to fall that they might not notice the huge snowman cake and Santa chocolate chip cookies you have secretly hidden in the kitchen. For those kids who don't want to skate organize a winter-themed arts and crafts section inside and have them make anything that reminds them of winter. Prizes will get the kids' brain juices flowing faster.
White Winter Wonderland
When Christmas is nearing the kids are already excited for the holidays so having a Christmas-themed winter party for the kids is even better. Have a white colored theme and insist on all the kids wearing their best white colored outfit. Adorn every kid with a cotton ball garland as soon as they arrive at the party. Everything at the party will be white including the cups, plates, party hats, streamers, and ice!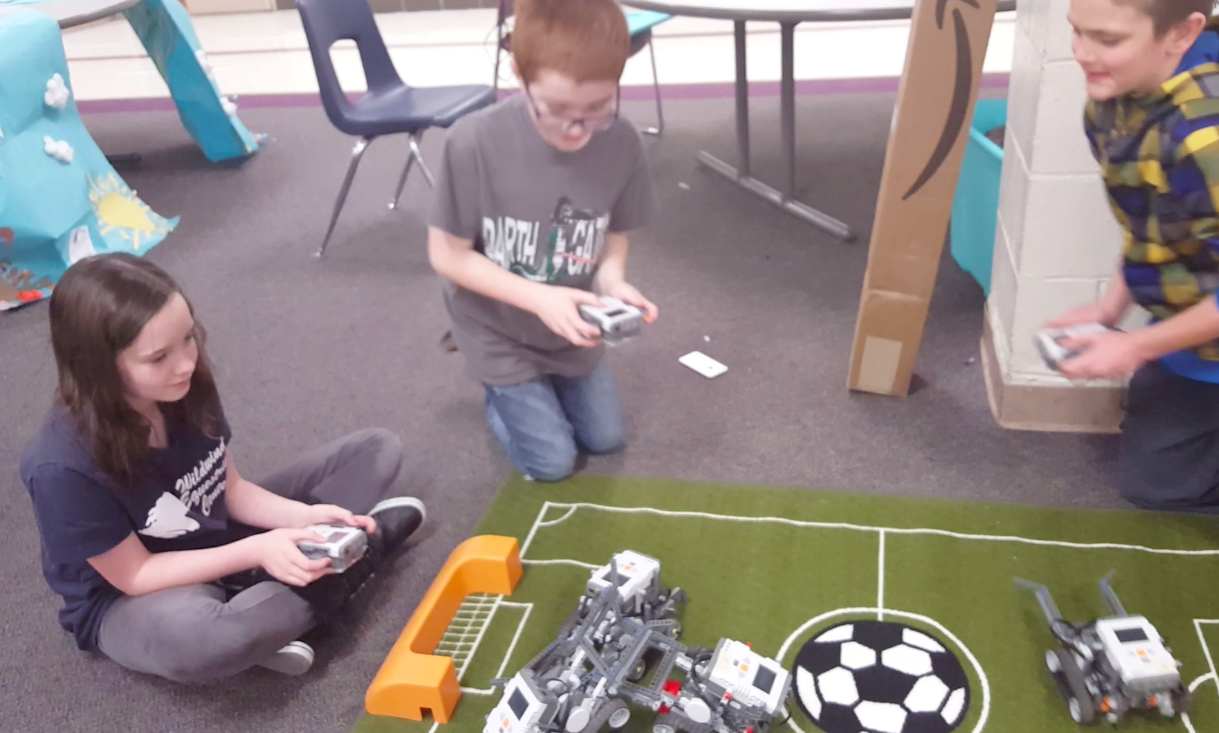 You can hire party planning experts like Game Crazy Party to throw your kids a fun-filled winter party. With games like Giant Jhenga and Lego SoccerBots, the kids are sure to have the time of their life.
For more details, get in touch with Game Crazy Party at http://www.gamecrazyparty.com