Planning a birthday party for a winter baby can be a pain. The weather is dull and dreary, and all everyone wants to do is stay indoors. The cold months make it super hard for you to plan the perfect birthday party for your little one. But don't let it get you down. All you need are some creative ideas to get the party going. To help you, here are some ideas for a fun winter birthday that your child will definitely enjoy.
Winter wonderland
This is one of the most popular ideas for fun winter birthdays. The best way to make the party more memorable is for you to make the theme more personal and stay away from clichéd ideas. Create personal decorations with your little one's name and add in some winter-themed decorations as well like snowflakes, penguins, igloos, etc.
A costume party
Kids love dressing up, so why not throw a costume party for your little one's birthday? Your child and you can have a lot of fun creating the perfect costume for his or her party. Let your child choose a costume based on their favorite things, like super heroes, ballet dancing, animals, sports, etc. Invite all your little one's friends over and have them dress up in their favorite costumes and be prepared to have a blast.
Candyland
There's no child in the world that does not love candy. So why not take this love and make a party out of it?! Convert your house into the perfect candyland with colorful paper, floor tiles, and pinatas. Make sure you have lots of tasty candy for your little guests, and you can also include some healthy veggies, sandwiches, and fruit salads that will help add to the colorful theme of the party.
Party at the ice skating rink
Make this year's winter birthday the most memorable by making reservations at your local outdoor skating rink. The rink will have seats for the grown-ups to sit and relax while their kids have a blast on the ice.
Call the experts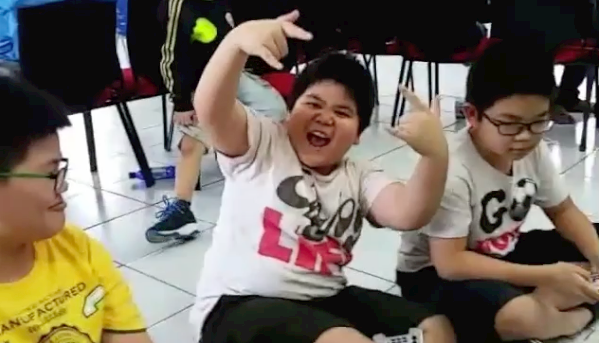 If you want your little one to have a truly remarkable winter birthday, then all you have to do is get in touch with Game Crazy. They are experts in throwing fun birthday parties that are perfect even for winters, such as Minecraft, LEGO SoccerBots, Inflatable Movie Screen.
Don't let the cold months of winter stop you from planning the perfect birthday party for your special child. These ideas should help you and your child have a great time on their special day.
For more details, get in touch with Game Cray Party at http://www.gamecrazyparty.com