With spring right around the corner, it's time for you to welcome warm weather again. With flowers blooming and birds chirping, it would be a sin to stay indoors all the time during spring. And with your child's birthday coming up, what better way to celebrate it than have an outdoor party?!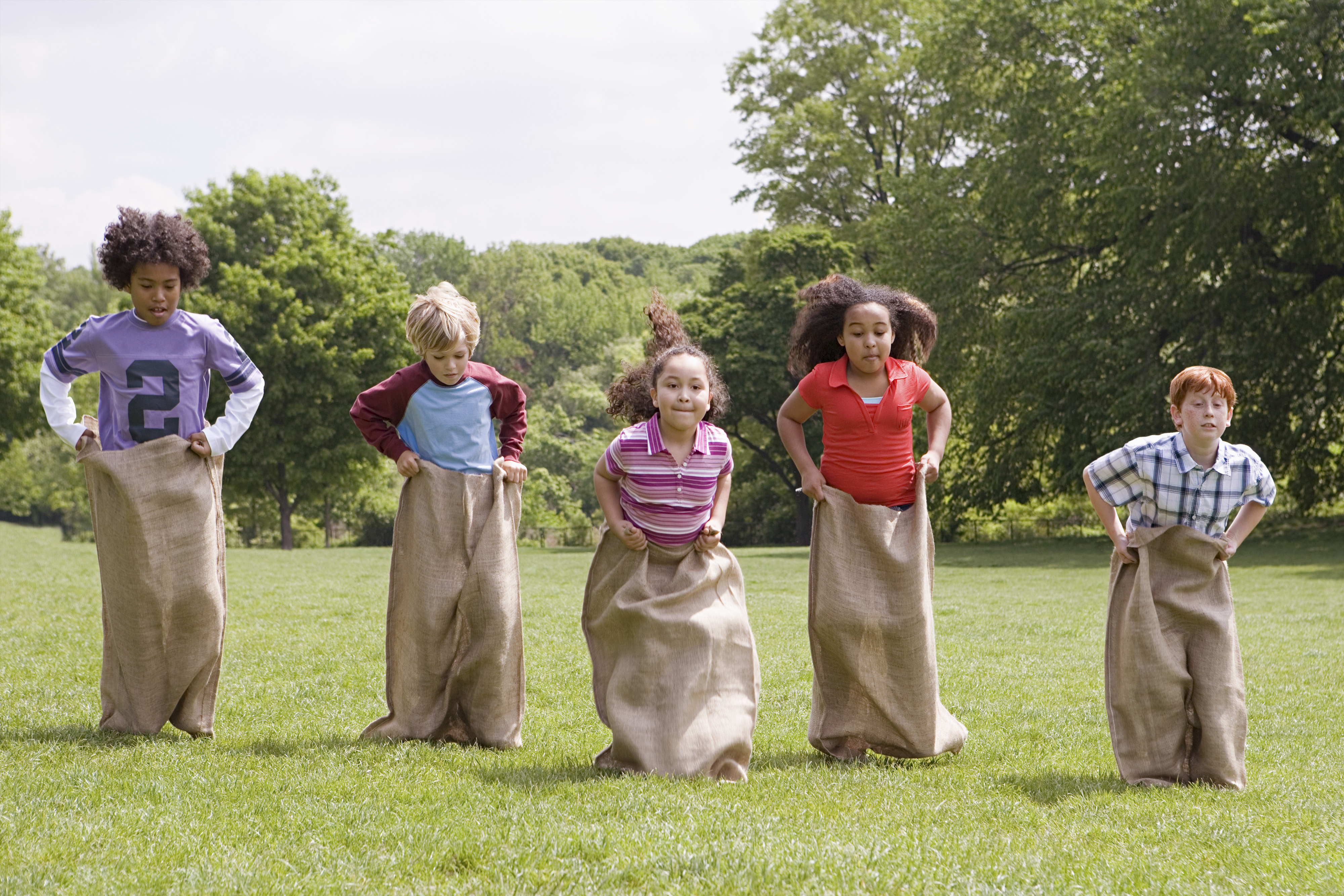 With warm sunshine and a cool breeze, spring is the best time of the year to celebrate birthdays outdoors. Here are some ideas for outdoor games that will guarantee that the kids have a great time.
Three-legged race
This game is very popular and you probably have played it when you were a kid. The rules are very simple. Divide the kids into pairs, standing next to each other, and tie their inside legs together. Make a start and finish line, and the pair that reaches the finish line first, wins.
Scavenger hunt
Kids love looking for stuff, so organize a fun scavenger hunt in your backyard. Hide small trinkets in different places and create a list of these items. Have the children make small groups and give each group a list. The first group to find all items wins. You could make it more exciting by adding a pirate theme to the scavenger hunt and have the children search for "lost treasure."
Have a photo booth
Who doesn't love pictures of special moments? Create a small photo booth in your backyard and have frames of different shapes and designs. Collect different props like colorful wigs, feather boas, plastic crowns, a pirate or cowboy hat, and fake mustaches for extra fun. If you're hiring a professional photographer, you are guaranteed excellent pictures from the photo booth as well as the rest of the party.
Classic sack race
Kids love bouncing around, so channel their energy into organizing a potato sack race. Make it more fun and colorful by decorating the potato sacks with cutouts, ribbons, or beads. Each child gets a sack and they line up at the start line. The first kid to reach the finish line by hopping all the way wins.
Hire a party organizer
Professional party organizers like Game Crazy Party are great with outdoor activities. They have all kinds of fun games like hamster balls, portable laser tag, water tag, angry birds, and candy cannon. They even have a video game bus so your kids can play cool video games in their van which has huge TVs and the latest gaming consoles.
Spring birthdays are the best, and it's up to you to make sure your little one's birthday is super fun and memorable. Try these ideas and make sure everyone has a great time.
For more details, get in touch with Game Cray Party at http://www.gamecrazyparty.com