What exactly is a video game truck (or video game bus)? Imagine being able to play video games with 24 of your friends in a customized van with large LCD TV screens, complete with fog machines, surround sound, the latest gaming consoles, laser lights and much more! That's what Game Crazy's video game bus is all about – creating an amazing experience that your child just cannot enjoy at home.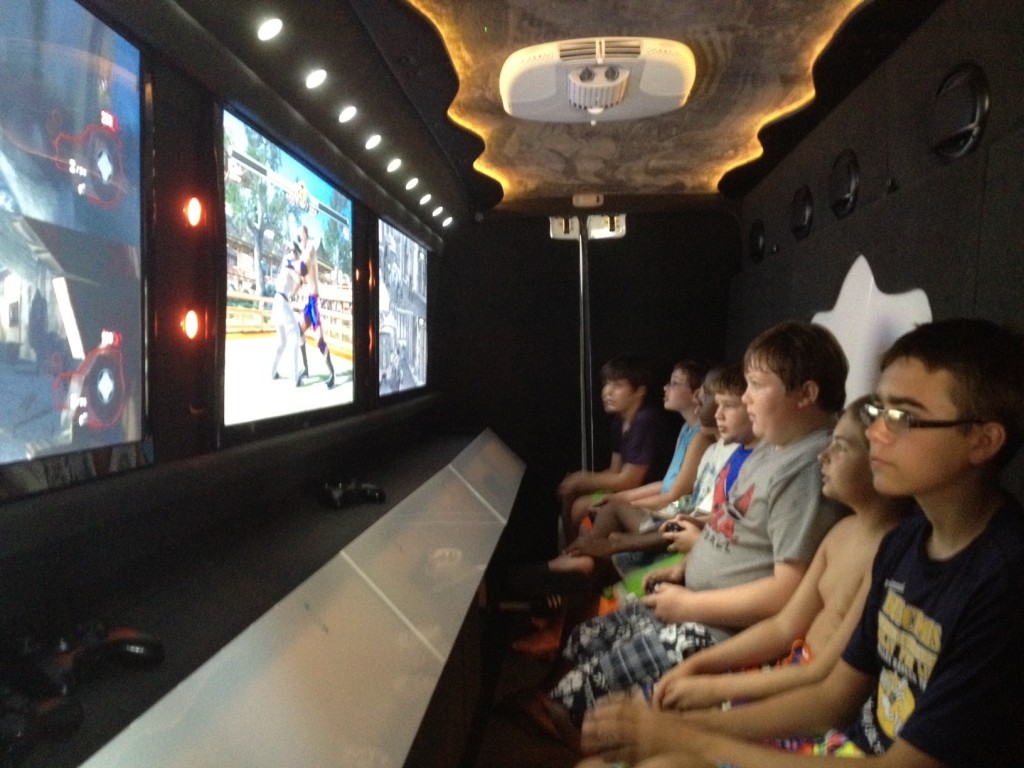 Our video game party truck is climate controlled, so no matter what the weather, the party is on! Our game coaches are on hand to entertain the kids, play with them and make sure only age appropriate games are being played by the kids. Your house remains clean since all the kids are piled inside our video game truck!
Visit Game Crazy's website or call us today at 1-888-55-GAMECRAZY (554-2632) to book your video game truck party today!