Birthdays and fun go together! Here are some ideas on themes for planning a fun-filled birthday party for your kid!
Camping theme
Camping is always such fun for kids and adults alike! Start by putting out a signboard with a camp name. It could be hand painted or printed. Small tents and camps can dot the landscape while you can even arrange a small bonfire in the middle to get the adrenaline going!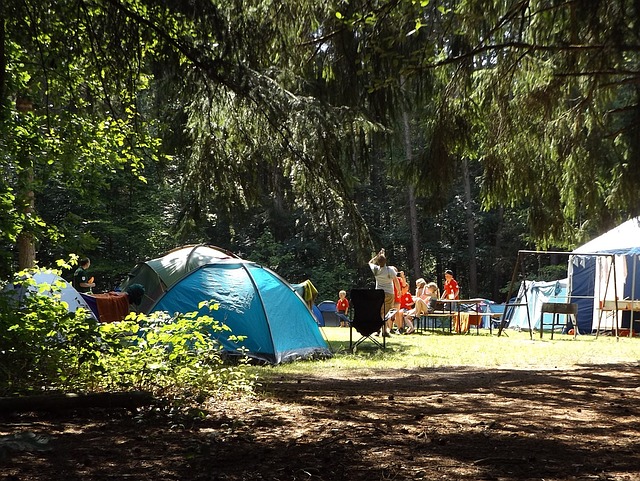 Image Credits: Pixabay
Outdoor games are easy to plan with Game Crazy's Archery Wars. A fun filled, action packed outdoors game, the Archery Wars lets the kids develop their archery skills. Shooting arrows at opponents, dodging the fire and running for cover, kids are in for a big dose of entertainment! Else, you could let your kids learn what it is like to be a hamster in the giant Human hamster balls!
Nature theme
Nurture your love for nature with a nature themed birthday party. From dressing up like cavemen to hunting for nature's treasures, the nature party can get wild! Arrange fun trinkets of nature like shells, pine cones, feathers or eggs all around your backyard. The winner is the one who collects the most number of nature's treasures.
If you want to turn up the excitement, the Angry birds game from Game Crazy is the right choice. The game fits in right with the nature theme, with the birds, pigs, eggs and slingshots.
The Kids Fun and Fit obstacle course is another great way to have more fun outdoors. Kids have to wade through rings, crawl through a tunnel, and negotiate a mini wall and inflated obstacle to earn their prize!
Robots theme
Kids are sure to love the idea of a robot themed birthday party! There are many ways you can set the scene for a robotic theme. From baking microchips to nuts, bolts shaped cookies; you can unleash your creativity to build the fun! Designing a robot shaped invitation card is just the beginning. Use square tins to hand out the short eats, and have all the kids dress up as their favorite movie bot.
Game Crazy has the perfect set of bots that can engage the little ones endlessly in the robotic arena. They get to build the bots using legos and learn how to bring them to life with some simple programming. They can then pit their Sumo bots against each other to increase the fun quotient.
For more details, get in touch with Game Cray Party at http://www.gamecrazyparty.com